Vineyard location: Bardolino Classico zone (eastern shore of Lake Garda)
Soil: hilly soil of morainic origin
Grape varieties: Corvina – Rondinella
Vine yield per hectare: 90 ql./ha
Grape harvest: hand selection of the grape bunches that have reached optimum ripeness
Vinification techniques: grape bunches are collected in crates of 15 kg. The stalks are separated from the bunches, then the maceration begins at low temperatures for 24 hours. Gentle pressing of the grapes follows, than sediments are settled using a state decanting method. At the end the fermatation takes place.
Ageing: after the fermentation the wine is poured into clay amphoras together with its fine sediments, the
yeasts of fermentation. After that, it is aged in the Bottaia cellar under controlled temperatures for one year.
Wine analysis: Alcohol content 13% vol.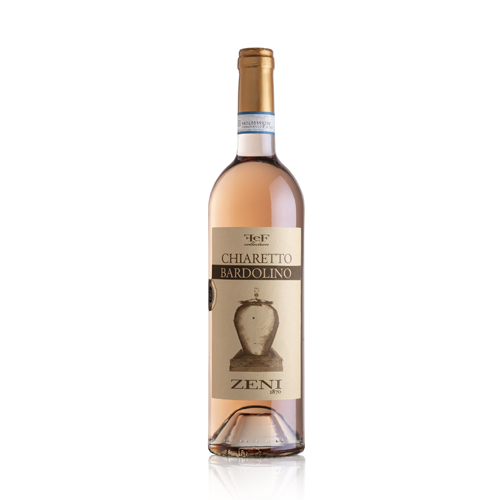 Tasting Notes:
Colour: light bright pink with powder tinges
Bouquet: charming bouquet with lava rock notes at the beginning, than it reaches the scent of white fruit pulp, peach in particular, and elder flower notes
Palate: savoury, dry with intense mineral notes that give a pleasant fresh sensation
Serving suggestions: wine to best enjoyed as aperitif or in pairing with lake or river fish, sweet cheeses and always in good company