Vineyard location: Valpolicella Classica zone (hilly band to the north of Verona)
Soil: red-brown soil on detrital, limestone-marly and basaltic sediments
Vine yield per hectare: 85 ql./ha
Grape varieties: Corvina – Corvinone – Rondinella
Grape harvest: hand selection of the best grape bunches coming from hilly vineyards. The grape is collected in small crates and left to raisin in order to achieve a high concentration of sugar, extracts, aromas and glycerine
Vinification techniques: raisining of the grapes for 3 months followed by traditional skin fermentation and slow maceration. When the must is still sweet the alcoholic fermentation is blocked by a series of frequent rackings
Ageing: in 25hl. old oak casks for 1-2 years followed by a short stay in stainless steel vats
Wine analysis: Alcohol content 14% vol.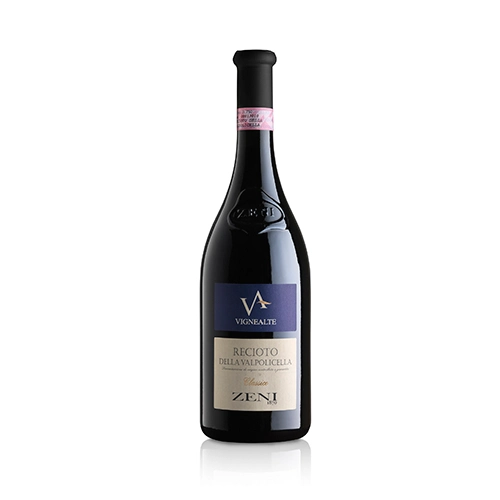 Tasting Notes:
Colour: bright ruby red
Bouquet: pervasive hints of earthy undergrowth, blackberry and raspberry
Palate: sweet, soft and velvety
Serving suggestions: wine to be best enjoyed after two years from bottling, served at a temperature of 17-19°C